Art, // December 14, 2014
Hana Fuller – ARTIST
My name is Hana Fuller,
and I am a traveling visual performance artist.
I have a small team of people that help me with all aspects of my traveling endeavors, and we call ourselves – ANADONO. They are all artistic, and a few take paths of their own, but we are a team.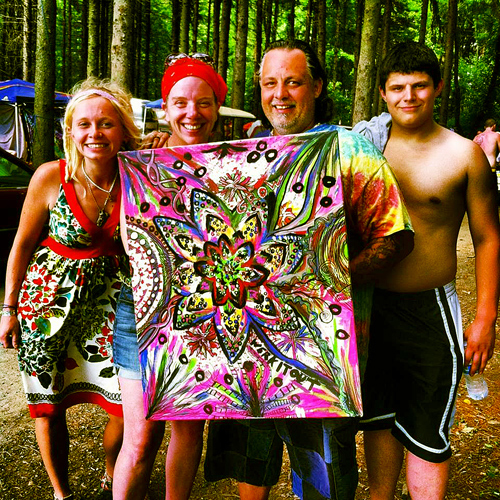 During the summer we vend and exhibit my art gallery at out door music festivals.
We have workshops during the day and keep an open, approachable demeanor as to make it family friendly. We have a crafts table going at all times. Some of the team members will contribute to the art gallery every once in while, so it is not always just me! Our team is a family.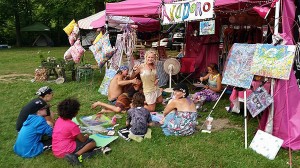 I have been to over maybe 27 different music festivals in 3 diff states this year, vending and live painting. Including Tribal Connection's, May Daze, both Villes, Good Times Good People, Summer Hookah, Dead Grass, Ohio Norml Fest, The Werk Out, Pink Moon and Gory at the Quarry…during the winter I live paint at indoor shows 🙂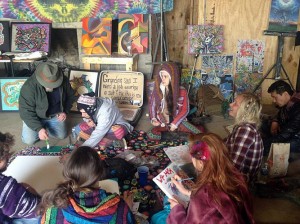 My mom is my associate and along with my friends will help run the gallery.  Most of my live painting, I try to make collaborative. Allowing people to approach me and help me with the piece. Anyone.
There is nothing they can do to ruin it, because it is already art. I feel. I will slightly fill in areas or outline when done, but original collab work is left alone 🙂 Thats the point to me. Working together. I want to inspire people to pick up what they used to love to do, to inspire them to start a new creative attitude, to inspire them to continue in their creative approaches.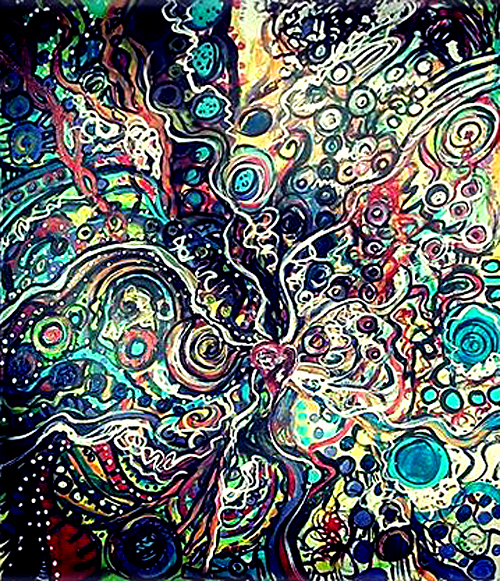 I have a very 'art is art' point of view. A 5 year old's painting to a man of 75 with shaky hands….
It is all art to me. I understand very clearly, some people have a different way of looking at what is 'good' and what isn't in the creative fields…
I feel like any positive form of expression, can be art. I don't even know if I can give you a definition of what I think art is, I don't know if I want to. I think it's in everything. I think it's in words, in movie's, in music, in watercolor's….it's in Love.
A creation is art.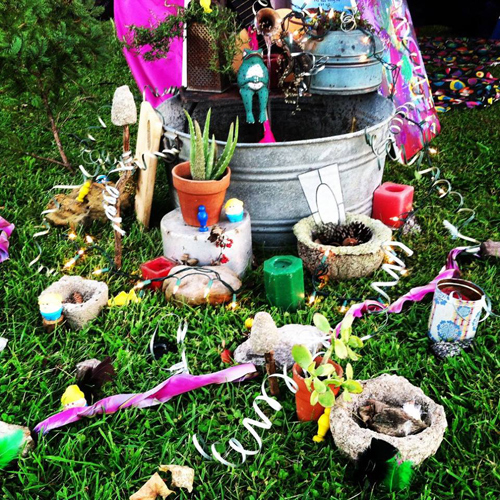 Links:
Email: stardancemoon@gmail.com 
Facebook: https://www.facebook.com/hanadonoart