Music, // December 14, 2014
Isak Wilson – MUSICIAN
Isak Wilson is a singer-songwriter from Nashville, TN.  He released his debut EP titled "A Few Thoughts" on October 30th.  It's an EP full of diverse thoughts and sounds.
Interview with musician Isak Wilson
1. Who are you and what do you do?
My name is Isak Wilson, and I'm currently a student at Belmont University in Nashville, TN, studying Music Business. I make music in my free time.
2. Why music?
It's a cup of coffee. It's a shot of painful realization. It's a best friend. It's an exercise coach. It's a hug on a bad day. To get involved in something that is as grandeur as music, and to do it with excellence, gets me excited beyond words. Great music, like great art, talks back to people. I want to use it to give people an opportunity to be human, and to also give them an opportunity to reach their full potential. That's where I'm at currently.
3. What is your earliest memory of wanting to be involved in music?
Honestly, I don't know exactly when I wanted to become involved in music professionally, because I think I have always wanted to get involved professionally. I've always been singing. My first instrument was my voice, and I've never let it rust. I've picked up instruments over the years, began recording myself in 10th grade, learned music theory in 10th grade as well, and things really started to progress after that.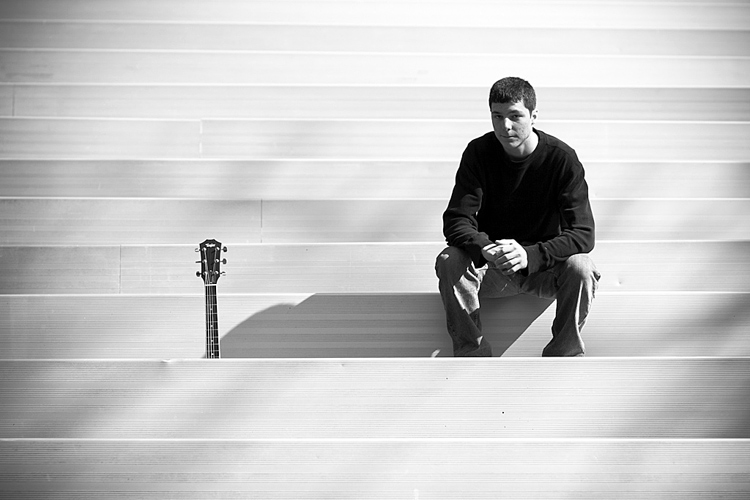 4. What are your favorite subject(s) and style(s)?
I mainly listen to a lot of soft, indie, and alternative rock.  However, I listen to a wide variety of genres, and I pull some musical influences from unlikely places.
5. How do you work and approach a new piece that you are working on?
It usually begins with an acoustic guitar, or a vocal melody I can't get out of my head.  If it's a melody, I try to put words to it and build the song from there (usually with a guitar).  If it's a guitar line, I try to put a vocal melody to it and go from there.
6. What are your favorite musician(s), singer(s)?
– I'm a huge fan of Death Cab For Cutie, Relient K, and Switchfoot.  Some artists I'm enjoying recently are Wintergatan, Radiohead, Markéta Irglová, Sam Pinkerton, and Taylor Swift.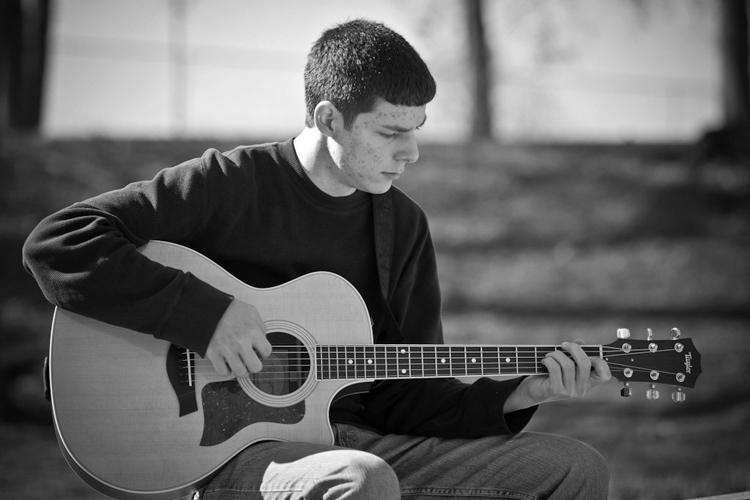 7. What are the best responses you have had to your work?
– The song "Try" on the EP made my friend cry the first time she heard it, and it remains one of her favorite songs. I released a guitar instrumental EP last year titled "The Elevator Sessions" and another friend of mine was having a rough time and couldn't relax until she heard my music.  It's this kind of stuff that keeps me going, and lets me know that I'm doing something right.
8. What do you like about your work?
It's diverse.  I guess I'm still trying to figure out "my sound", but I want to use the right kind of music for the right kind of lyrics.  For example, in the song "If", there are three different lyrical parts to it and I felt like it called for three different genres of music to fit it.  It's the most creative piece of the EP.
9. What advice would you give to other musicians?
Get really good at your instrument or songwriting (or both), but also make sure to network. Reaching out to people and making all the right friends in all the right places makes a huge difference, and I wish I started shaking hands earlier. Get your foot in the door.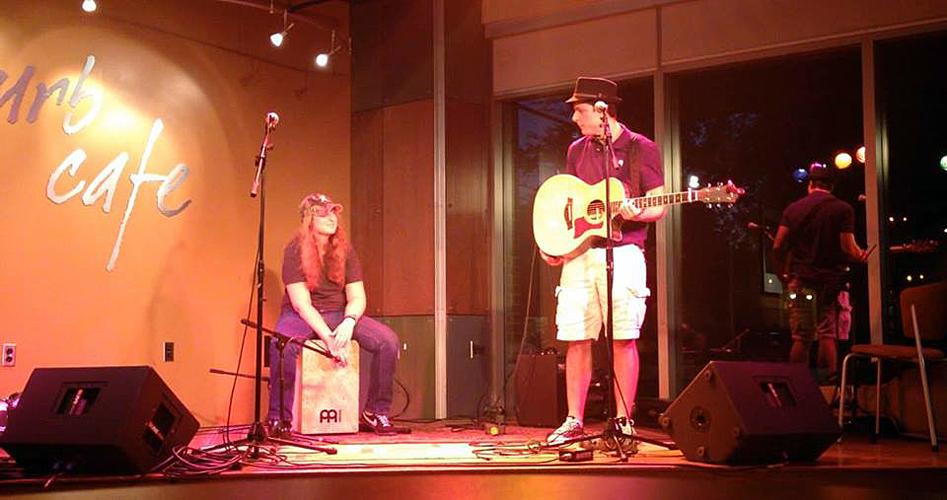 10. Where do you see yourself in 5-10 years?
Have a few albums under my belt, signed to a good record label with a great contract (fingers crossed), and making music more wonderful than I can imagine now. Possibly even married. Oh gosh, I hope so.
LINKS:
Email: isakwilson@gmail.com
Bandcamp: https://isaktheartist.bandcamp.com/
iTunes: http://goo.gl/fxiNPq
Spotify: http://goo.gl/7qOGuk
Facebook: https://www.facebook.com/isaktheartist
Twitter: https://twitter.com/isaktheartist
Noisetrade: https://www.noisetrade.com/isak