Art, // December 8, 2014
Laurent Celsy – ARTIST
Interview with artist Laurent Celsy
1. Who are you and what do you do?
I'm a Belgian freelance artist, I live in southern Belgium and my main occupation is to create drawings.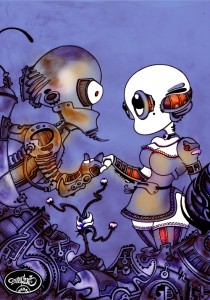 2. Why art?
Art because it allows me to escape "reality" and it's the best way I have to "give birth" to all the things from my Imagination.
3. What is your earliest memory of wanting to be an artist?
My childhood, I always needed to create drawings, it's a primal need to me.
4. What are your favorite subject(s) and media(s)?
My favorite subjects are Science-Fiction (especially Star Wars expanded universe) and Steampunk. My favorite media is the Internet.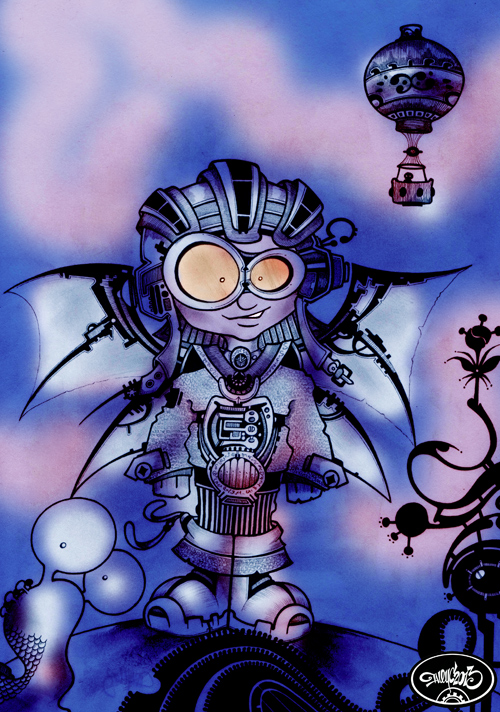 5. How do you work and approach your subject?
I work alone most of the time, usually I find inspiration from pictures I see on the net for the basic and then I add things from my imagination.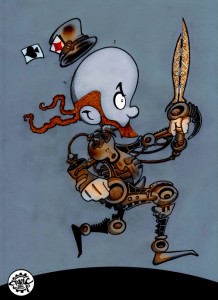 6. What are your favorite art work(s), artist(s)?
My favorite artwork if I have to choose only one is "The Lady of Shalott" by John William Waterhouse which I consider an amazing masterpiece. My favorite artists are: Brian Froud, Ralph McQuarrie, John Howe, Alan Lee, Björn Hurri, Eric Poulton and John William Waterhouse of course.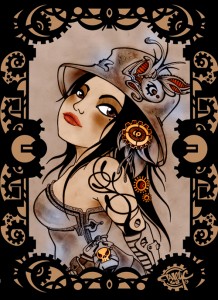 7. What are the best responses you have had to your work?
The feedbacks from the people I know (or not) on my FB page and the likes from my good friends, it encourages me to continue and improve my work.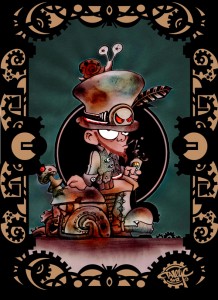 8. What do you like about your work?
Honestly, I'm never satisfied with my finished works, the best part I like is the sketch which for me is the "Soul" of the drawing.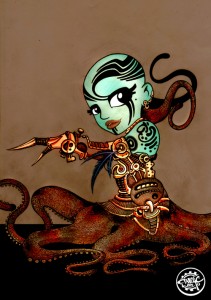 9. What advice would you give to other artists?
Find the technique that fits the most with your passion and personality. Always take your work as a pleasure and training, training and training again every day, at least a bit.
10. Where do you see yourself in 5-10 years?
I have absolutely no idea, still in the same place I guess doing the same things, or in a Galaxy far, far away 🙂
Who knows?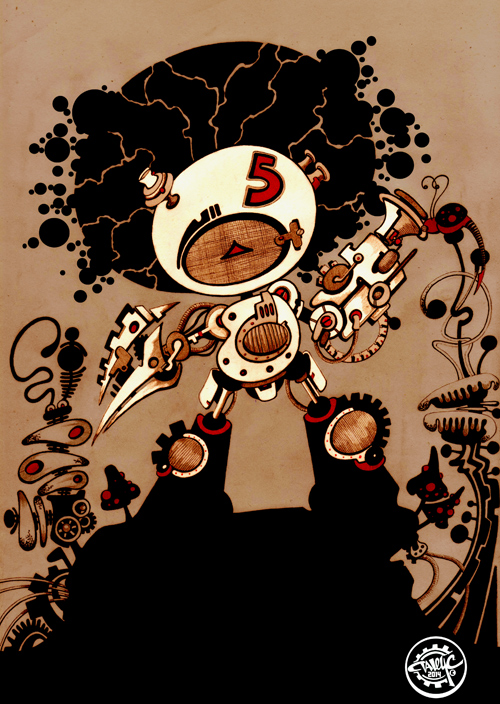 LINKS:
Email:  laurent.celsy@gmail.com
Facebook:  https://www.facebook.com/pages/Taleyc-Artworker/149477508427115