Art, // July 19, 2014
Targo Youwan Istanto – ARTIST
1.   Who are you and what do you do?
I'm a former plywood mill worker. I was laid off due to lack of demand for plywood. My experience studying at the Indonesian Institute of the Arts Yogyakarta, gave me the training and experience for my drawings. Pens, markers, pencils, are the easiest tool to get, that's why I always use them.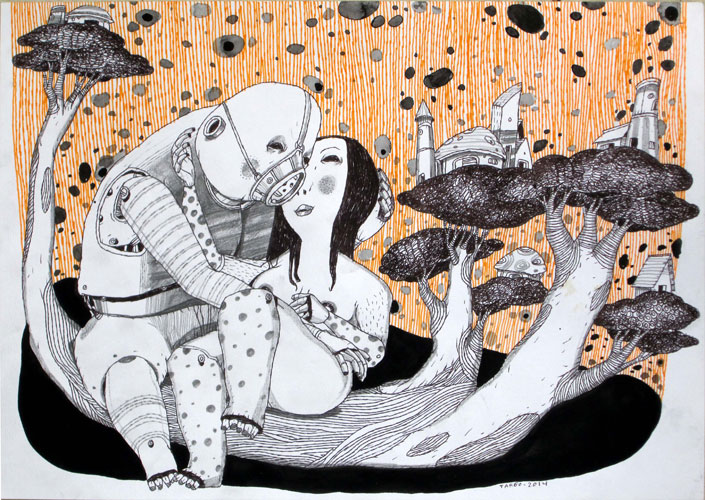 2. Why art?
Art (especially fine art) is the easiest medium for me to expression, express ideas and deliver humanity message to all the people.
3. What is your earliest memory of wanting to be an artist?

When I was studying in high school in Kediri, East Java Indonesia.
I am very interested in the art. At that time in Kediri not many people were seriously into the arts, especially visual art. So I think it's cool to be an artist.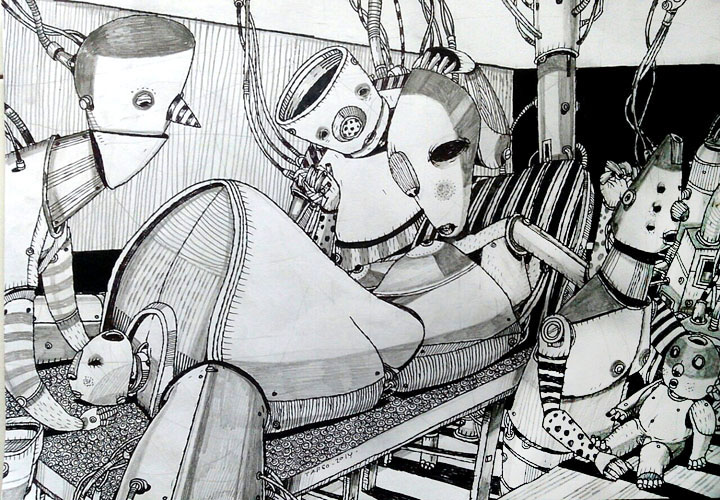 4. What are your favorite subject(s) and media(s)?
I am interested in the theme of humanity in daily life. Also, as I have mentioned, pencil, pens, markers on paper is the easiest medium that I can get, so I like these media.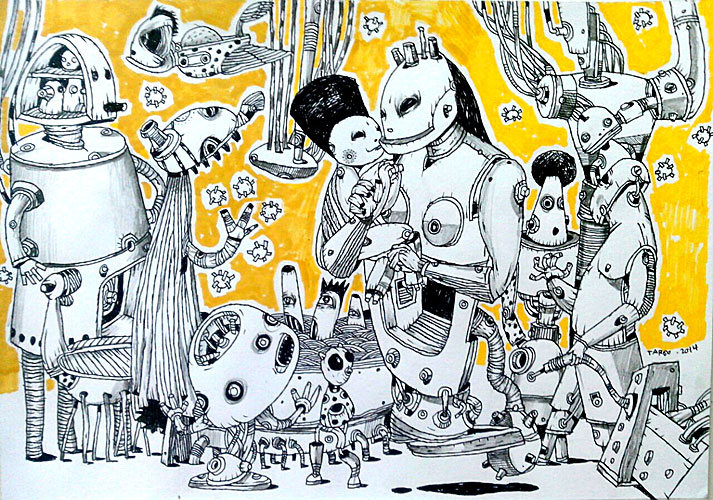 5. How do you work and approach your subject?
I experienced many unpleasant experiences in my country so it is easy for me to build a positive message, and because that message is also my dream. I have wood working experience, in my memory, chainsaw sound and texture of wood more or less is influential in my artwork.
6. What are your favorite art work(s), artist(s)?
"The Kiss" by Gustav Klimt.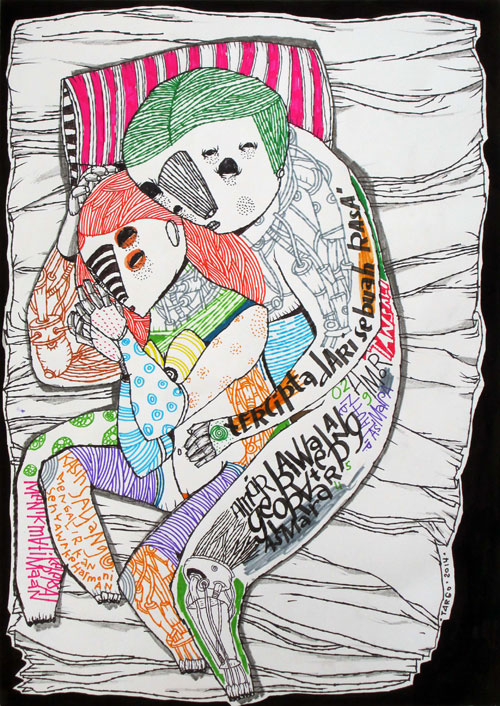 7. What are the best responses you have had to your work?
My work recognized locally and internationally, is the best praise for me.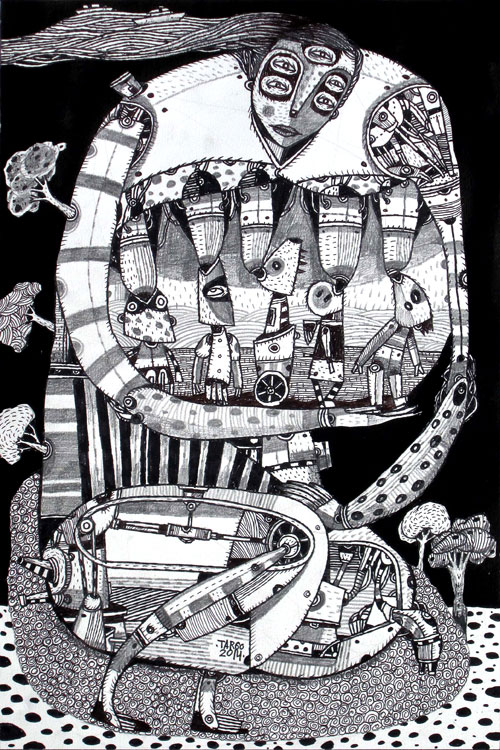 8. What do you like about your work?
The thing I like about my artwork is that I can tell the truth in it, and I give emotion to paper or canvas.
9. What advice would you give to other artists?
Create artwork with honesty. Listen your heart and express it in an artwork.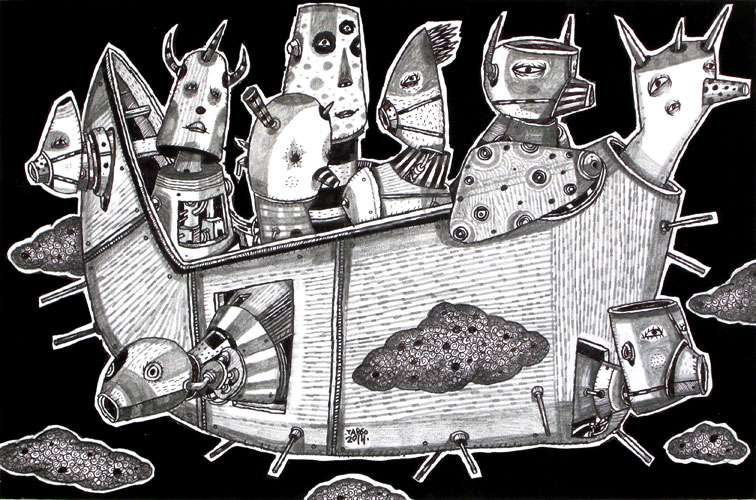 10. Where do you see yourself in 5-10 years?
Still in Indonesia with a better experience, better conditions and my artworks moving forward, enriched from my experience.
Email:
 youwanistargo@gmail.com
Facebook: https://www.facebook.com/targo.klimt?fref=ts
Phone: 
+ 62 81367902025
"PAINTINGS IS A SINGLE PART OF MY LIFE.  THROUGH THE LINE I TRY TO CHAPTER AND VISUALIZE MY LIFE SURROUND AND COLOUR JUST SYMBOL OF IMAGES N PASSION ABOUT LIFE, LOVE N HUMANITY.
  THAT I AM DOING."