Dance, Writing, // February 27, 2014
CPYB – Ballet Lessons/Life Lessons
4 Lessons Ballet Taught Me About Life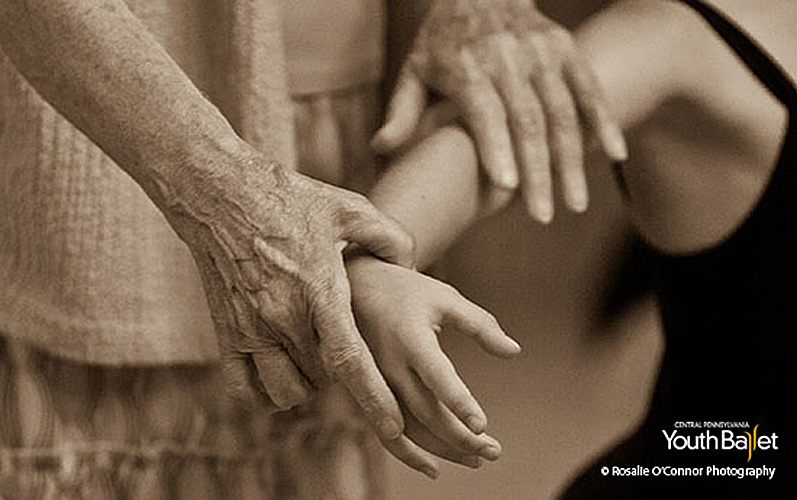 Ballet has taught me a great deal about life. Sounds too simple? Not at all. Each day I was challenged to grasp the technical grace and precision of one of the most beautiful of art forms. Yet, I would never have grown if it were not for the life lessons I also learned along the way.
Life lessons. More than pliés and tendus.
Four of these life lessons go well beyond the studio walls: Respect for order is good. Falling is definitely not failing. Relationships matter. And, our dreams urge us to imagine the possibilities!
Put On Your Tights Before Your Leotard.
Have you ever asked yourself "Where am I going in life?" What about "Why is nothing working out?" I am pretty sure we all have at some point or another. What about this: You are pining for something to happen. You have worked hard.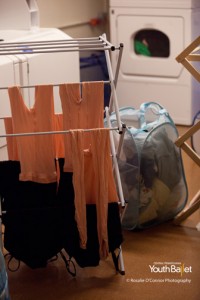 The stage is set and BOOM! Nothing.
Natural order. That's what I am talking about. There is a natural order to life. This includes life events. You would not begin class with grande allegro and work your way to pliés. We do not necessarily have the power to change natural order. It should be respected and approached with patience. In moments of frustration, pain or heartache, remember that old adage "all in good time." It just wasn't the right time. But the right time will come, as patience is almost always rewarded. It just might be the start of something even better than you had planned.
Falling Isn't Failing.
Remember when you were a child? How you ran, you played, you jumped, you climbed. No fear. Just fun! Falling is not failing. It is like a crescendo. The final moments of an illustrious pas de deux. The music is building and you are working hard toward something great. Central Pennsylvania Youth Ballet  alumna Ashley Bouder  is a terrific example of someone who demonstrates such fearlessness. This New York City Ballet principal dancer  approaches each movement as if her life depends on it, and her bold and dynamic dancing caused her to fall frequently.
Someone once said that courage is not the absence of fear. Rather it is the belief that something greater is more important. When you do fall, do not stand in your own way, labeling yourself a failure. Get up. Step out. Learn from your mistakes. Just as you cannot jump without a plié, very rarely does success come without some failure. That fall will not be the last. It is how you recover that truly matters.
Toes Get Stepped On. Deal With It.
I have read that whenever two people come into contact, conflict likes to tag along. It is normal. It is part of human interaction. Most often you cannot control or predict a toe stepping. So, keep yourself in check by managing your own behavior. Never give in. Just learn to get along. It can be eye opening. Relationships do matter. Conflict can be a road to discovery. New ideas may blossom. It allows you to see different perspectives. Sharpen your awareness of problems and resolutions. It will definitely come in handy when you are faced with having to count out your first Stravinsky-Balanchine ballet . You will learn more about others if you do. Adopt these thoughts and your next toe that gets stepped on will not hurt, as badly. Of course, it will help if you are wearing pointe shoes.
Dare To Be … a mischievous mouse, a fairy princess, a dashing cavalier.
Sure. No problem! I can't admit to always wanting to become a ballet dancer. I dreamt of perhaps a veterinarian, fashion designer, teacher or doctor when I was young. Every kid role-plays. That amount of imagination and creativity still lies within each one of us. Complacency may be comfortable, but it begins to bow down to boredom. To stay on top of your game stretch your boundaries as you would your split. With imagination comes inspiration. With inspiration comes invention. Pushing the limits allows you to jeté right over any bumps in the road you encounter.
Before I go, whether you have danced, will dance or simply admire its beauty from afar, nothing in life is lost. Nothing wasted. What lessons have you learned from your many stages in life?
I'm Paige Ade – a wife, mom, former Pacific Northwest Ballet (PNB) dancer, and now blogger. I was fortunate enough to dance with PNB for eight fantastic years. It was a dream come true to dance for such a highly regarded company that is respected worldwide for its artistic excellence. Unfortunately, my career came to an unexpected end in 2000 due to injury. I am still incredibly passionate about this wonderful, and sometimes crazy, world of ballet!      Website: www.CPYB.org