Art, // March 7, 2021
Patrice Grangeon — ARTIST
Interview with artist Patrice Grangeon —
1. Who are you and what do you do?
Hello, my name is Patrice, I was born in France, I lived in Nice, the city of painters. I have lived for 15 years on a wonderful island in the middle of the Indian Ocean – Reunion Island. I have painted and drawn since I was a child. I have participated in a few group exhibitions but I am a discreet person and I do not like to show myself. The Internet allows me to show my paintings.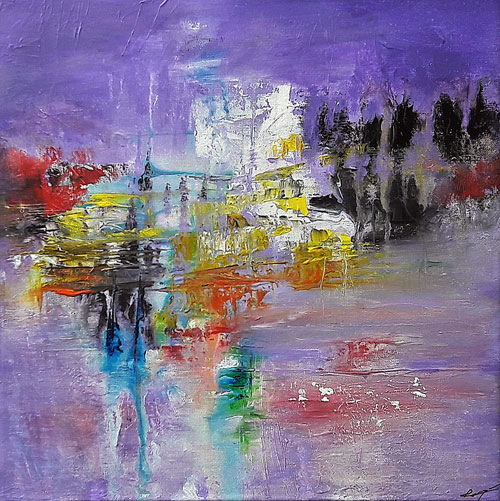 2. Why art?
Art replaces words. It is like an open door to a secret room which sometimes remains ajar. For me, art is vital on a daily basis, it gives me hope and strength to move forward in my life. When I paint, I forget and I discover with a new eye the world around me.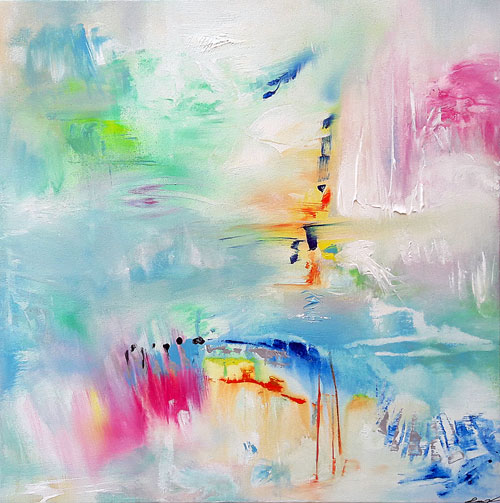 3. What is your earliest memory of wanting to be an artist?
When I was a kid, with a group of friends, we explored an old barn on the way home from school, inside there was a lot of stuff but something caught my eye. It was a old oil painting. I told myself that I too would like to do that! Time has passed, I grew up but the brushes are still there.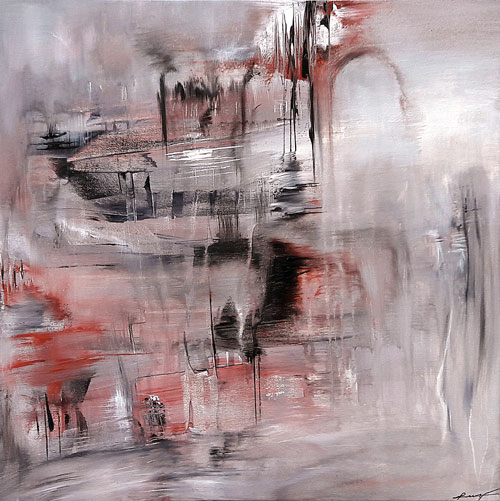 4. What are your favorite subject(s) and media(s)?
My favorite subject is the abstraction of the Horizon, strange places where colors are my words. I mainly work with acrylic because it dries very quickly and allows me a lot of things. I like to create reliefs with a painting knife.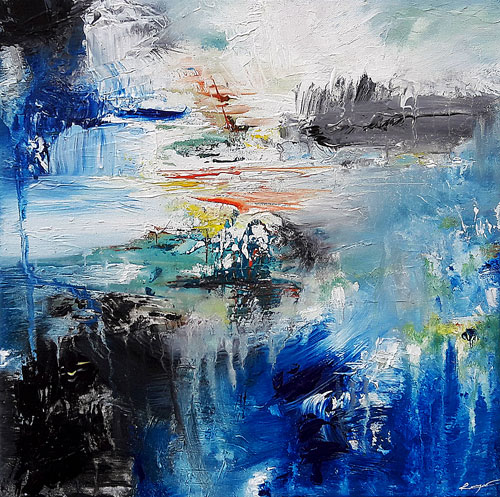 5. How do you work and approach your subject?
I like to paint in the morning when everything is calm. I prepare my canvas according to the relief I want and I decide on the dominant color. The spirit does the rest.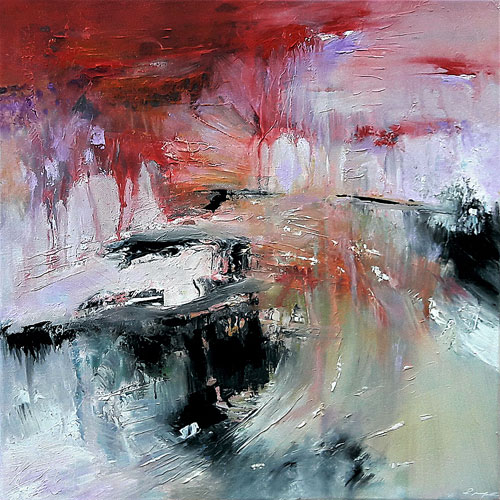 6. What are your favorite art work(s), artist(s)?
I was lucky enough to live near the Matisse museum in Nice in the south of France. Seeing up close the work of a great master, you will not lack inspiration. I keep the taste of bright color! Of course the great abstract painters like Zao Wou-Ki, Chu Teh-Chun and finally I have a great admiration for J. M. W. Turner who knew how to tame the light through his paintings.
7. What are the best responses you have had to your work?
When a person is touched by one of my paintings and they tell me, it is the best thing that can happen to me. It is always a pleasure to provoke a positive emotion in someone.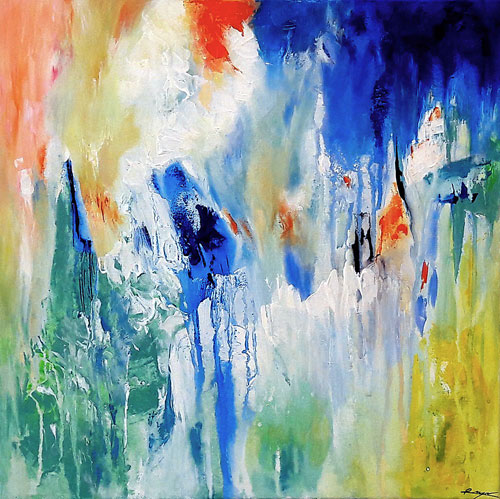 8. What do you like about your work?
I love the part of the unknown that is renewed with each new canvas that I start and when this one is finished I savor the moment of discovering something new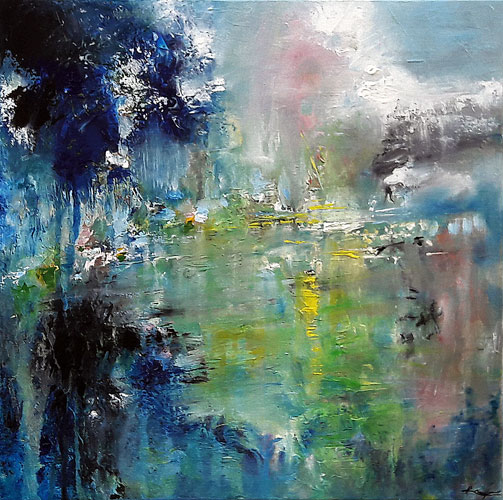 9. What advice would you give to other artists?
Paint what looks like you feel without worrying about pleasing others.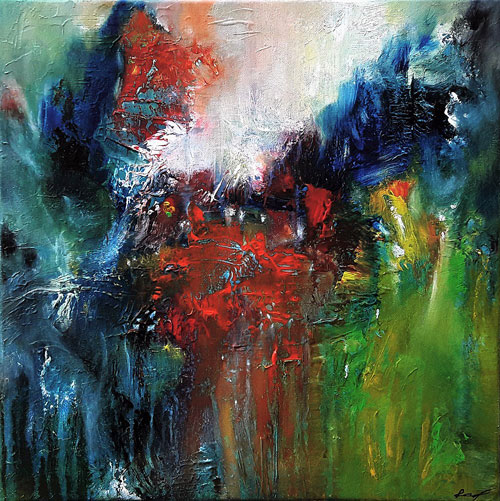 10. Where do you see yourself in 5-10 years?
In front of a canvas, brush in hand! And maybe in some famous gallery!
LINKS —
Website:  https://www.patricegrangeon.com/
Instagram:  @patrice_grangeon