Music, // August 30, 2019
Paul Lisak — MUSICIAN
Interview with musician Paul Lisak —
1. Who are you and what do you do?
My name is Paul Lisak, and I'm both a fine artist (figurative painter) and a musician in Between Suns.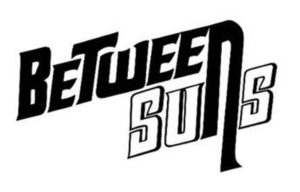 About Between Suns

Between Suns is a new London groove based psychedelic duo, formed in late 2017, featuring Nausicaä on lead vocals, and Paul Lisak on guitar. Nausicaä, a young French born singer, frustrated with her local pick up acts she worked with in France, decided in 2014 to move to London to seek both band and career. Classically trained, her passion was nonetheless R'n'B, blues and rock, influences ranging from Janis Joplin to Amy Winehouse. It's there she met Paul Lisak, a London based songwriter, ex front man of the trio After The Ice, and also a successful fine artist in his own right. Under the guidance of producer Nick Tauber, they decided to become a duo, fusing all their various influences, recording a debut EP in RAK Studios, and shooting a video with director Franck Trebillac.
2. Why music?
Music is a part of my artistic identity. I love it, cannot live without it.
3. What is your earliest memory of wanting to involved in music?
I've always made music, one way or another. As a 5 year old child, I would sing standing on a bench in the playground, with a lot of air guitar thrown into the mix!!! It was great fun.
4. What are your favourite subject(s) and style(s)?
Favourite subjects? I'm not sure I have any specifically. However, anything that somehow comes to mind, anything that touches my life I suppose – or maybe something I've read…one never runs out of things to say, or inspiration. It's always out there.  Style is a different matter. That develops with time. At the core, you are who you are. I started teaching myself classical and flamenco guitar, listened to rock music, then went on to play blues. But things around you change constantly, sounds never stay still. I'm a guitarist at heart, so guitar music has shaped a lot of my writing. But so many styles of music affect who I am at present: Indian classical music, Arabic music, hip hop, western classical…and decades of great British music!
5. How do you work and approach a new piece that you are working on?
I always start with a melody. Have to find that, first and foremost. And then work it through with Nausicaä, the singer of the band. I then try to bring something new to the mix, new sounds, a new element that is unexpected and stops us from becoming lazy!
6. What are your favourite musicians(s), singers(s)?
The list is very long! Seriously, it is. But as far as contemporary music goes, I love Jimi Hendrix above most. He changed the world of music. He was from another planet. His song writing was so beautiful, his sounds visionary.  I also love John McLaughlin. Ground breaking.   Singers –  Elvis Presley, Mahalia Jackson, Janis Joplin, Aretha Franklin, Maria Callas…again, the list is exhaustive.
7. What are the best responses you have had to your work?
"Original"  "Powerful" "Fun"
8. What do you like about your work?
It's honest. And given the current music business, brave.
9. What advice would you give to other musicians?
Do your thing. The world needs people, especially artists, who take risks and don't follow industry rules.
10. Where do you see yourself in 5-10 years?
No idea! Hopefully doing what I love.

LINKS —

Facebook: https://www.facebook.com/betweensuns/
Twitter: https://twitter.com/SunsBetween
Instagram: https://www.instagram.com/betweensuns_/q
Youtube: https://www.youtube.com/channel/UCbGMKK2_nTTX9xGxE_ORP_g
---
Lisa Freeman is an Arts Illustrated's Correspondent, representing the United Kingdom.
Lisa is also a Public Relations Director for – Quite Great PR & Marketing in Cambridge.