Acting, Art, Dance, Music, Writing, // August 3, 2014
RAiL Arts Project – Reading, Pa.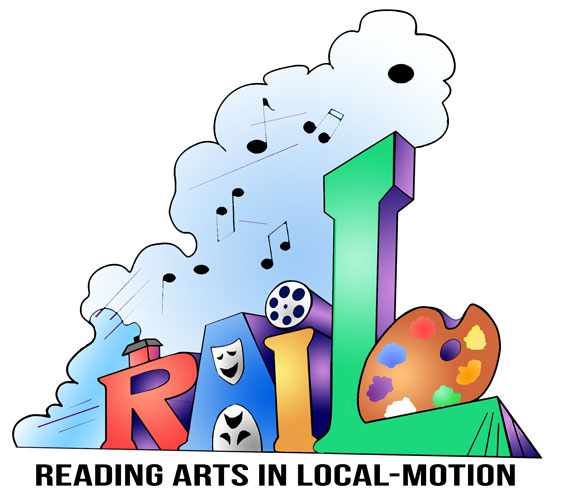 Reading Arts In Local-motion, or RAiL, is a project that will bring the arts to the community — literally and figuratively. All too often, segments of the Greater Reading community feel alienated from the arts. To some of our neighbors, art is inaccessible. Our goal is to change that!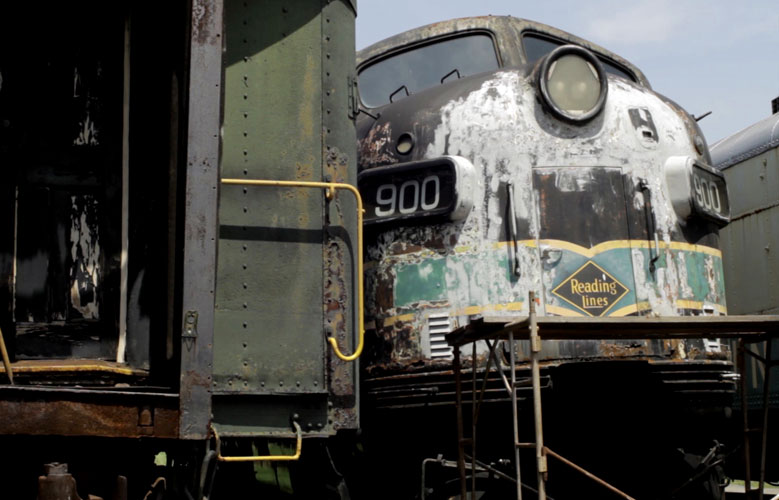 There may no longer be a Reading Railroad, but that doesn't mean there can't be a train that "ties" our past to our future. We want to bring the train back to Reading to again serve our community in a very special way.
The vision is to develop a new "Reading Railroad," that showcases art in a variety of forms and that travels around Greater Reading and Berks County. Launched in three phases, RAiL is a transmedia arts project that will provide canvas, location, and audience to Reading area artists in multiple disciplines.
The inaugural event is to be held on October 24 -26th, 2014 – at the Reading Railroad Heritage Museum in Hamburg, PA. There will be live performances by various local, musical, theater and dance groups as well as food and beverages provided by local restaurants.  Volunteers and funding are being sought now to make this inaugural event a success.  For more information, email info@ReadingFilm.org or call: 610-375-4085.
A PROJECT IN THREE PHASES –
In the first phase, visual arts will transform rail cars to art installations.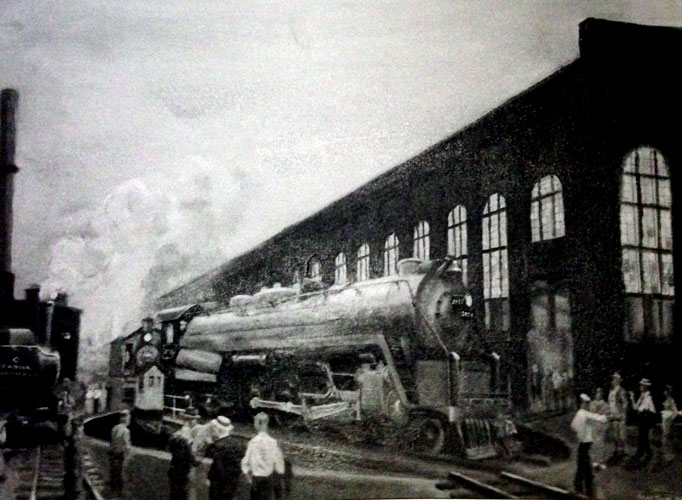 Phase two will comprise performing artists and filmmakers who will create or adapt theatre and film to the railway venues.  And, of course, there are many more possibilities to add cars for other disciplines such as culinary arts, architecture and design, and agriculture, for some examples.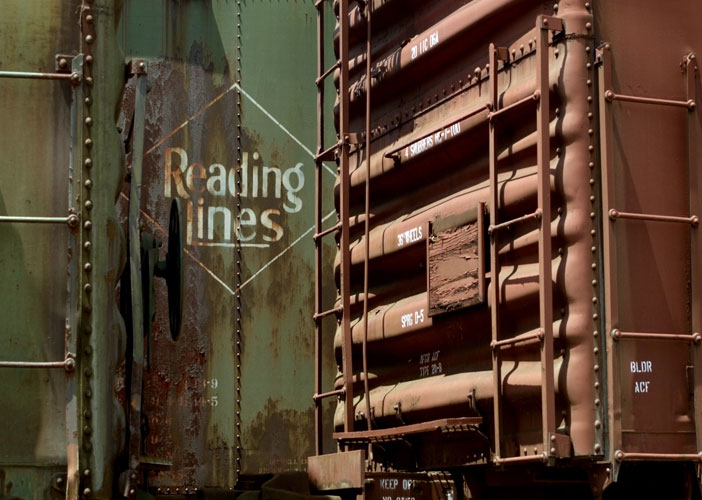 Phase three involves the audiences who get to "take a ride" when the RRR arrives at a nearby "station" in their community.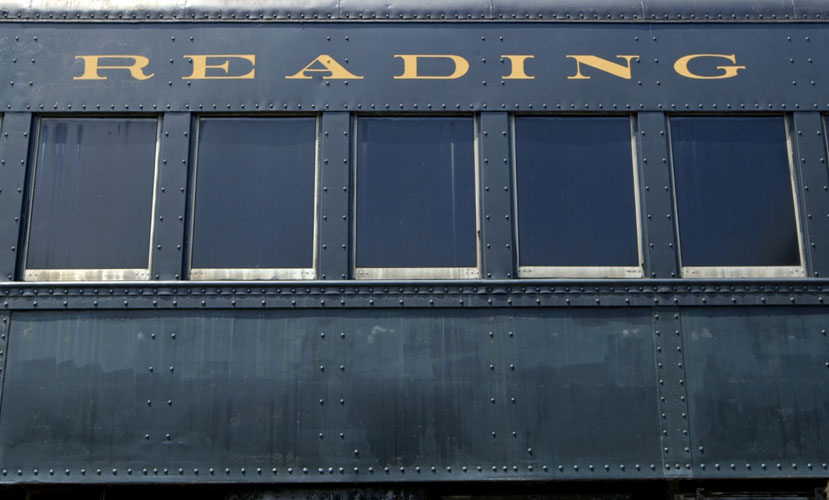 But for the first year, RAiL will remain "at the station," and feature a box car with a stage highlighting the work of our community's visual, performing, and film artists. The car will be transformed by visual artists and come alive through performances and exhibitions in a way that complements  the theme of "preserving our history by progressing with it."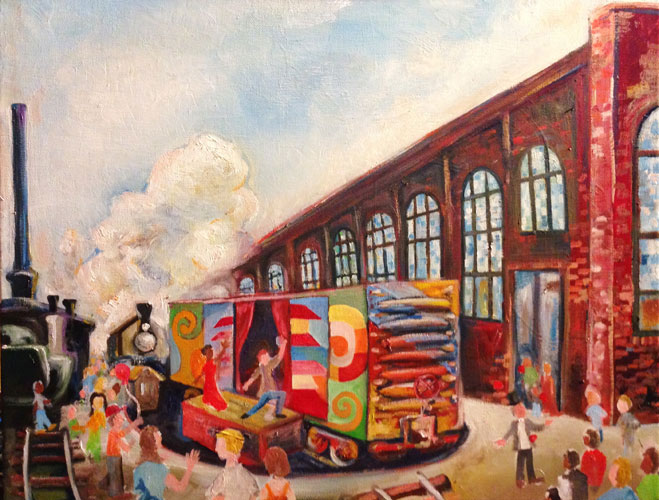 This was the impetus for creator and local artist, Andrew Pochan.  RAiL is more than a history and arts project, but both have certainly been its inspiration.
Pochan brought the idea to Santo D. Marabella, of ReadingFilm (a program of the Greater Reading Convention & Visitors Bureau) and the Greater Reading Alliance of Community Theatres – and both organizations were soon "aboard."
Additional collaborators joined as well, including playwright and filmmaker Sue Lange.
Also, community activist and train enthusiast Elizabeth Clark, and the Reading Railroad Heritage Museum. Under the auspices of the Heritage Museum and with support from local community members, a Steering Committee was formed, and is planning the event.
 PROJECT COLLABORATORS:
Facebook: https://www.facebook.com/pages/RAiL/278825905636239?ref_type=bookmark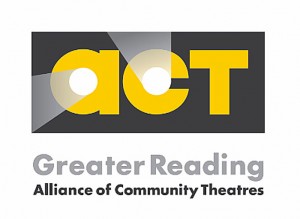 Greater Reading Alliance of Community Theaters: http://www.greaterreadingact.org/Outreach.html


Reading Film: http://readingfilm.org/
Greater Reading Convention and Visitor Bureau: http://www.gogreaterreading.com/
PRESS
Reading Eagle: http://readingeagle.com/news/article/project-will-tie-readings-railroad-history-with-growing-berks-county-arts-community#.U8PrbPldV8F
Channel 69 News: http://www.wfmz.com/news/news-regional-berks/Art-to-be-put-in-motion-on-rails-in-around-Reading/26833112
You can view more info about RAiL and Andrew's other work here at: www.andrewpochan.com.