Art, // April 1, 2015
Taras Bibilashvili – ARTIST
Interview with artist Taras Bibilashvili —
1. Please, introduce yourself
Greetings  from  Tbilisi ,Georgia. I'm Taras (David) Bibilashvili. Artist ,painter and sculptor. I was born on April 2, 1960, in one of the beautiful Georgian town of Zestaponi. In the art world I have a nickname  "T. Biblieli."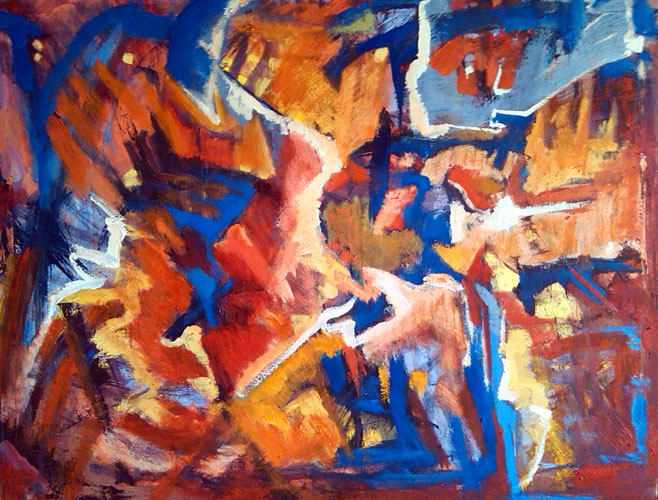 2. Why did you decide  to become an  artist?
It was as if by itself, as we know, all the children draw in their  own way. So, I was  enjoying myself by drawing. There were reproductions of catalogs  of different  artists in our family library. I liked looking through those books, and at this time I began to redraw the reproductions from the books. Over the years, I began to gain education and skill. I graduated from  art school and then the Tbilisi State Academy of Arts.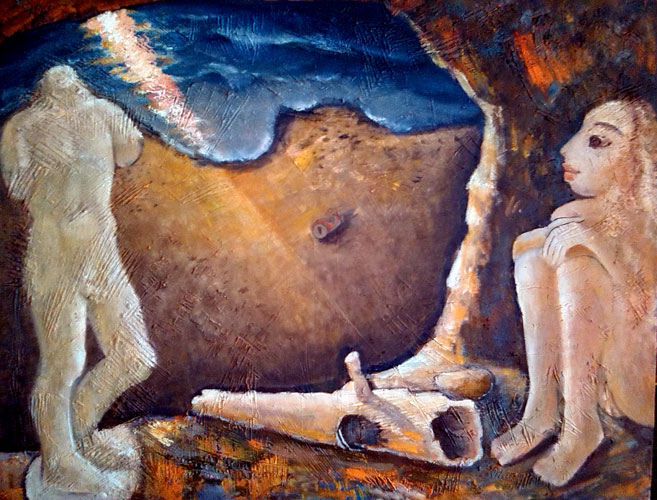 3. Can you remember  the first important painting for you?
I am looking back with pleasure in my youth when I first noticed a person of the opposite sex, who made my heart beat faster. I was thinking about her all day, I could hardly find a place in the house. I decided to drawn her by imagination. I sat down and started drawing. I tried very hard. I was drawing throughout the night. For the next morning the portrait of wonderful girl was ready. And I was in love. Since then the art and in general the human love are inseparable for me. Then I decided firmly to become a good artist for everyone.
4. Which is your favorite subject and the media? What are you doing in your  free time?
I have very little free time, but I still find it. I love reading philosophical literature, listening to classical music. Sometimes I managed to seclude in the countryside, as you know, Georgia is rich in historical places. I like driving car, but now I do not have a car.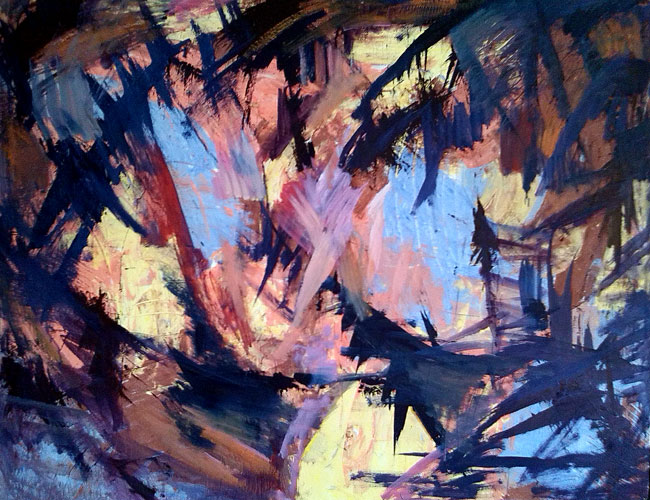 5. What do you need to start working?
I am not asking for special conditions for work. My every  day starts early in the morning in my studio which is in my house. My works of art are created in the background of peaceful, classical music. I do not have assistant, because I'm not rich and I cannot pay.
6. Which your favorite artist, and work in general?
During the development of mankind, every era created many wonderful artists who became "Great Artists." They are the leading figures of their era, and they were all able to promote cultural development by one step. I Love all of them, in particular I am fond of the painting scratched or painted on the wall in the caves of primitive man. The feeling of the subjects is shown with  the extreme emotions in these paintings.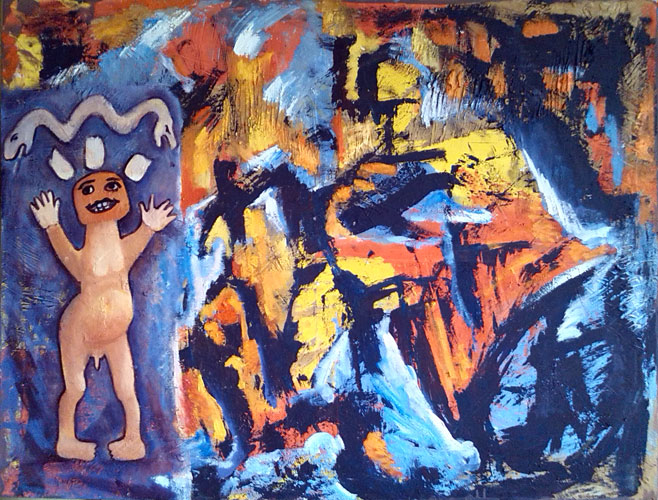 Among the  contemporary artists Pablo Picasso is distinguished,  who universally introduced  the requirement of discovery of individuality. Thanks to him, the works of art, in addition to decorating salon, acquired  sociological aesthetics, the need for raising  social problems indirectly and at the same time, its explanation. Contemporary work of art in itself combines the multi-institutional disciplines and becomes  an example to the public, as subject of imitation. The public will take as much as it can.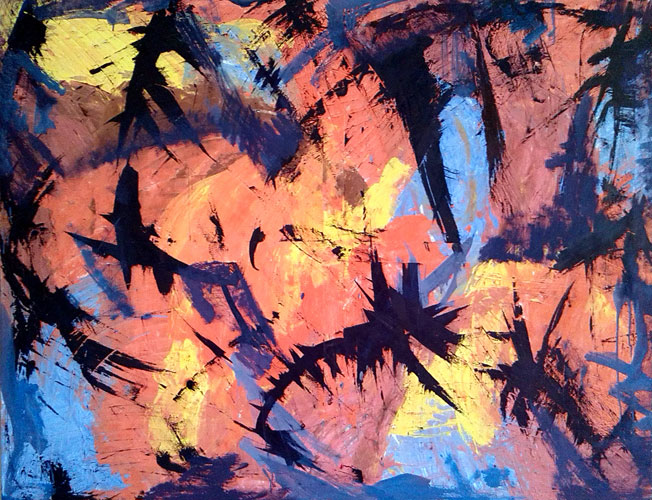 7. If you were not an artist which profession would you choose?
I cannot imagine that not to be an artist, but if we assume I would like to become a good politician.
8. What do you like in your work?
During the creation of works of art, the artist is constantly in passion, adrenaline is produced. This is intimate process and when the artist's goal is achieved i.e. he put his feeling, emotion, virtuosity on an empty white canvas with figural or abstract depiction and in the process of working to put excitement in harmony. Let's say he breathed life into the works of art, which make a lot of people happy. I think you will agree with me that nothing can be the best.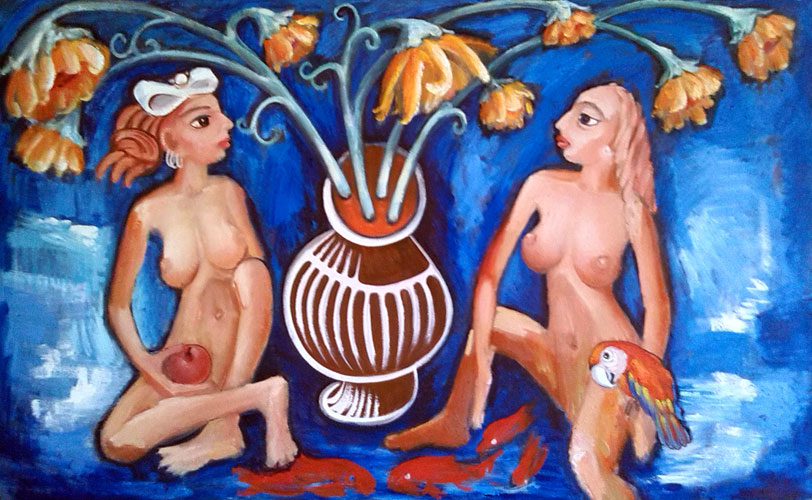 9. What advice would you give to other artists?
I wish myself to be able to analyze the esoteric principles, achieve greater access to space. If others will share it I will be happy.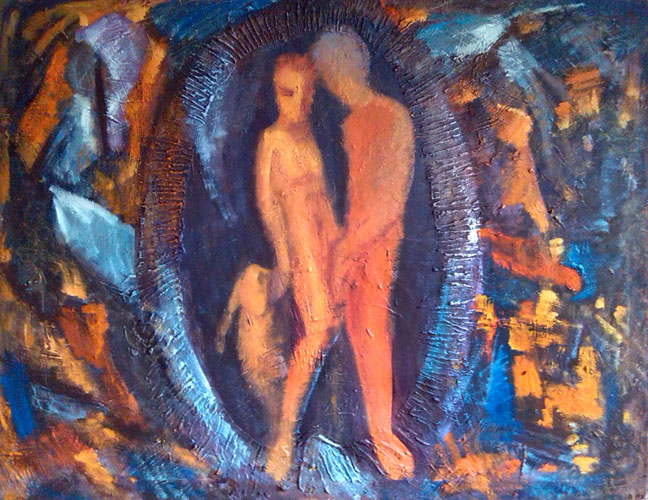 10. Where do you see yourself in 5-10 years?
I want to continue my career in the United States, but I have not received any official offer yet. After many years later, I want to establish a boarding school of art 'the Caucasus " in Georgia,  where I invite 10 interesting artists. The boarding school will extensively organize exhibitions. We are waiting for you at exhibitions in Caucasus…
LINKS —
Web site:  http://taras-bibilashvili.net/
Facebook: https://www.facebook.com/tarasbibilashviliart?fref=ts